INDIVIDUAL, COUPLES, FAMILY WE WELCOME ALL PEOPLE AND ADDRESS EVERY NEED
DWI & DRUG AND ALCOHOL EVALUATIONS AND TREATMENT OASAS AND DMV CERTIFIED
TELEPHONE COUNSELING AVAILABLE FOR INDIVIDUALS WITH DIFFICULTIES TRAVELING
Discover the real you.
Your life is not defined by the stories of your past. Embrace the present. Shape your future. Find your voice. Be your authentic self.
Contact The Safe Place for Family Counseling and set up an appointment to find out how.
40 YEARS OF HEALING
Safe Place for Family Counseling has been empowering people by providing confidential family counseling in Hamburg, New York for 40 years. Our goal is to offer safe private counseling for families in Hamburg, as well as couples and individuals just like you in Hamburg and the surrounding areas. It is our mission to help you to change your life in a positive way and fulfill your maximum potential.
EMPOWER YOUR OWN CONTROL
Whether you're dealing with relationship problems, anger issues or substance abuse, it is well past time to take control. The right first step is seeking out counseling in Hamburg, New York. Discover how you can take control of your life.
OUR MISSION STATEMENT
At Safe Place for Family Counseling in Hamburg, New York, you will find acceptance, guidance and the help that you need to resolve conflicts and create inner harmony while in a safe, confidential environment.
WHO WE ARE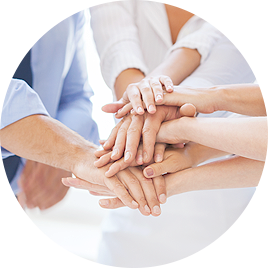 Hamburg New York's Safe Place opened in May of 1974. The Safe Place is a private counseling service where clients are encourage to express their feelings and be able to do so in a nonjudgmental and secure environment.
They are safe from being judged to be a mental health patient in need of psychiatric treatment when all they wanted was counseling. They are safe to be who they are without becoming just a name or a number on a chart. They are also safe knowing that whatever they say and the fact that they come here at all will be held in the strictest confidence. There is no neon sign announcing our presence to the neighborhood so when you come here you are the only one who knows that you are seeking counseling in Hamburg New York.
Clients are told at their very first appointment that they may tell anyone that they come here and repeat anything the counselor says. The counselor will tell no one anything that is said or that they come here for counseling. Since our opening as a counseling service in Hamburg, we have helped countless numbers of people get the life that they want. The antique atmosphere of the reception room was designed to put you immediately at ease.This confidential, safe, and serene environment is designed to invite open and honest communication.
Clients who come here looking for family counseling in Hamburg come from diverse walks of life. Our cliental range in age from ten to ninety. Some have no more than a sixth grade education and some have advanced college degrees. Some are so in touch with their feelings that they can't stop crying. Others feel mostly numb and the tears will not come. All have a problem or situation in their lives that they cannot solve by themselves. No one comes to counseling because they are bored.
In order to become a client children and adolescents must have an available parent who will cooperate in the counseling process. Generally the first call to this agency is made by the parent and always the first appointment is with that parent alone, minus their child. At that time an alliance is formed between the therapist and the parent to afford the best possible care for the child. If the parent is not willing to be involved the child or adolescent will not be seen. After all as the parents they are the experts on their child's history and it is not safe to see a child without having this parental guidance and involvement. Also you deserve to know the counselor that your child is seeing.
Over the years we have seen people from all walks of life. All of our clients end up with success stories. The owner and operator of The Safe Place is Suzanne Wirth. Suzanne has a Bachelors Degree of Science in Social Work from Buffalo State College and a Masters Degree in Counseling from Canisius College in Buffalo, New York. She is certified by New York State as a Licensed Mental Health Counselor.
In addition she is certified by New York State as an OASAS Drug and Alcohol Evaluator and Treatment Provider.
Suzanne's thesis was on Adult Children of Alcoholics so she is adept at understanding the impact that your past has on your present. Her early training included a private three year program in Transactional Analysis and Gestalt, two highly respected schools of therapy. If you're in need of quality, compassionate counseling in Hamburg New York, call for an appointment today.